Hebrew version – here
It's not a secret that CPHFW and its values excite us. From the moment it was officially announced that it was transforming to a sustainable only week, we became fixated.  We read every piece of information, followed all the designers and fell in love with the idea. This is how we came across Ervin Latimer and his brand Latimmier. A young Finnish designer that challenges the way we see men's fashion and masculinity. We had the opportunity to interview him before CPHFW on fashion, a sustainable industry and performance.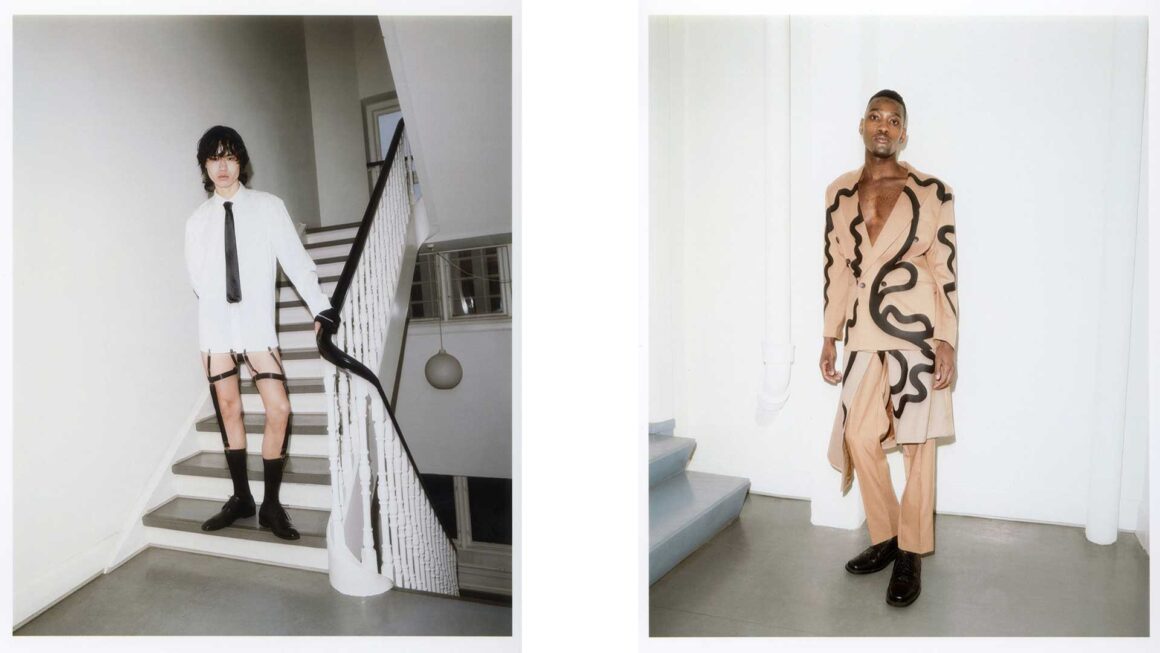 Tell us about yourself?
"I'm 35 years old and I was born in Finland and have lived most of my life here in Helsinki. My mother was Finnish and my father is an African-American immigrant from the US. Before pursuing my creative ambitions I was going to be a professional basketball player.
"I have a master's in fashion and textile design from Aalto university and in addition to running my own brand I do creative projects as a fashion, costume and print designer. I also lecture and write about anti-racst practices in the creative field for various organizations and institutions and I'm one of the founding members of Ruskeat Tytöt (brown Girls in English), a non-profit organization and an independent online publication committed to centering and normalizing the perspectives of Brown people in Finnish media. I also host a queer club targeted for LGBTQ+ people of color called My Neck My Back as my drag alter ego Anna Konda."
What drew you to fashion and when did you decide to become a fashion designer? 
"I have always had an interest in expressing myself physically through things I make, whether it was by drawing as a kid or altering vintage clothes as a teenager. However, originally I applied for fashion studies to become a sales rep or possibly a merchandiser. 
During my studies I found the design courses most interesting, but it wasn't until I got into Aalto University to do my masters when I got serious about being a fashion designer. I learned the skills to make garments in school but I have to say that I found my specific approach to fashion design elsewhere, namely from the ballroom culture and through the anti-racist organizations I worked in and with."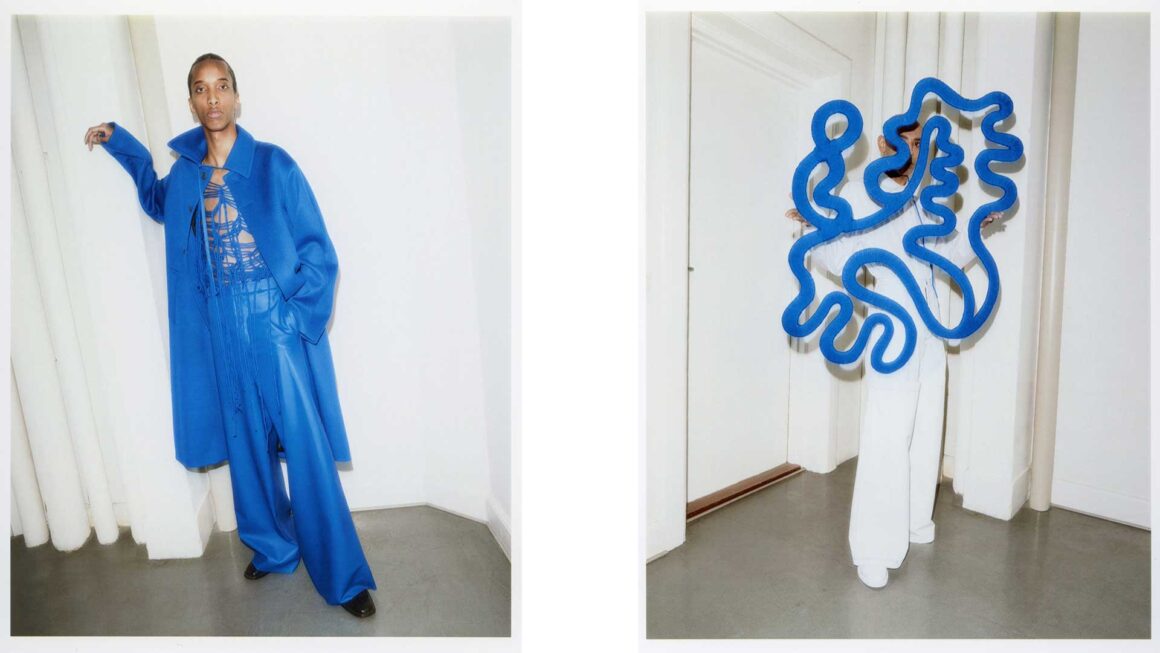 Your Fall23 Collection was our favorite at the last CPHFW. Your speech was heartwarming and relatable in an industry that is full of facade. How do you feel about how it was receivd? Were you anxious to be so open about the struggles that led you to the show?
"Firstly, thank you for your kind words, I appreciate it! We had no idea how the show would be received. We intentionally wanted the set to feel very intimate but were worried that it would have been perceived as lackluster or somehow too small for a fashion week fashion show. After all it was only 11 looks.On the other hand we were confident that our message would resonate with the audience. 
We also felt that this old school salon style show concept would feel fresh in the midst of bombastic and elaborate fashion shows. In the end the reception was beyond positive and we were truly overwhelmed by how well people connected with the show. It really became one of those "you had to be there" moments, at least for us. Being honest and talking about real-life difficulties was something I was pretty accustomed to, especially in my work as a lecturer on DEI and anti-racist practices, so that didn't make me too nervous. We felt then, and still do today, that we as an industry need more honesty and openness about the reality of working in fashion, especially with limited resources."
We admire the way you explore masculinity through clothing and performance. Will the upcoming collection continue this journey? 
"It most definitely will and I think this might be our most performative collection to date, in terms of the themes it represents. I always have the next one or two collections' basic themes in mind but this next one for the SS24 season I've had in my mind since the beginning of Latimmier. We're also bringing gender performance to the center of the show itself and I'm eager to see how it all will be received."
If you had to choose 3, What will you say are the core values of Latimmier? 
"Inclusivity, Meaningful design and Authenticity"
We feel the fashion industry is going through a transition and that CPHFW and its values are a beacon of hope for the entire industry. How does it feel to be a part of this movement and to have your next runway at this event?
"Enacting positive change is literally in our vision statement so being part of a moment of change for better is not just important, but vital for us. We wouldn't want it any other way. We're extremely happy that there is a fashion week that centralizes sustainability and is willing to support upcoming local talent like us. We wouldn't be where we are now without their support. 
With that said, the work has only begun and we have a long and tenuous road ahead of us that requires us all to work extremely hard if we want to make our industry better. Being truly sustainable in a way that isn't just corporate green-washing lingo means being proactive to find better solutions. And not just that, the social side of sustainability, like DEI-values cannot be taken for granted. While I'm writing the answers to this interview we have people with extreme far-right views in elected positions in our government. So all of this, the idea of being so called 'better' isn't just a single action or a single purchase of goods. It's proactive, relentless action."